Excitement Abounds with Summer Intern Abbey Kersenbrock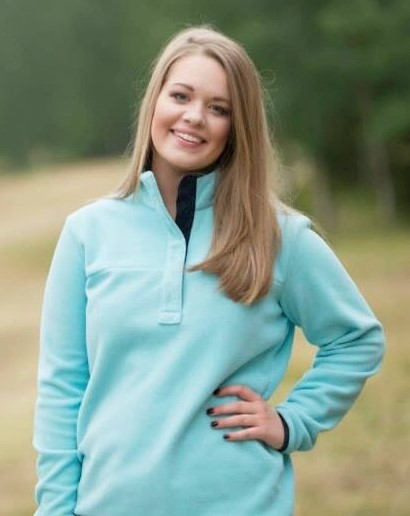 Abbey Kersenbrock has been looking forward to summer break not just for the fun to be had, but especially for the summer happenings at David Street Station. This year, we are thrilled to join in her anticipation and excitement and welcome Abbey as our Summer Intern.
Having just completed her junior year at the University of Wyoming, Abbey brings fresh ideas and a multitude of skills and talents to David Street Station. On track to receive a degree in Marketing with a Minor in Finance and Management, Abbey has already had the opportunity to put her coursework in action as the Director of Marketing for Chi Omega Sorority, as a teaching assistant, and a personal assistant. Her love for Wyoming and her community shines through in all that she does and was a driving force in finding a summer job in her hometown.
When you meet Abbey this summer you may think she looks familiar and that's because she does! As a Casper native, Abbey graduated from Kelly Walsh High School at the top of her class and was involved in many fundraisers including Make-A-Wish and the Wyoming Food for Thought Project. Additionally, she worked for Lou Taubert Ranch Outfitters, so she is no stranger to the downtown scene.
Growing up in Casper has allowed Abbey to see the changes that have been happening in the greater downtown area for several years. "As a community member, I have seen what an asset David Street Station has been to Casper and the fact that I get to join the staff and help them further their mission is so exciting," she says.
While it can be hard to choose a favorite event at David Street Station, Abbey says that in the past, her favorite events have been the Art Walk because each time she attends, it feels more exciting than the previous one. "The events that David Street Station puts on attract such a large, diverse crowd," she says, "my hope is that I can help increase the attendance to the summer events during my internship."
Abbey's first day on the job was this week, just in time for our summer opening on June 1st. We have no doubt that Abbey's outgoing personality will fit right in with the rest of our team and community and look forward to seeing her in action this summer!
Be sure to follow us on Facebook, Instagram, and Twitter and sign-up for our newsletter to see all upcoming events #WhereCasperComesTogether.